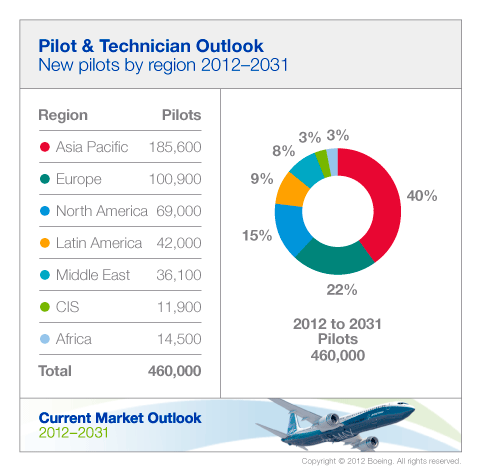 There is a global shortage of pilots, and the US alone will face a staggering shortage of airline pilots over the next 20 years, according to CNN Money.
Over the next two decades, 87 new pilots will need to be trained and ready to fly a commercial airliner every day in order to meet our insatiable demand to travel by air.

That's one every 15 minutes.
There has never been a better time to become a commercial pilot!  Starting pay is rising, and many airlines are offering signing and retention bonuses from $5000 – $31,000.
Florida Aviation Academy's zero hours to Commercial Pilot License course in just 16 weeks helps you get in the right seat faster!  With our accelerated course offerings you could be flying for an airline in the near future.  Call or email now for an Application for Admission and more information so that you can join this exciting career path now!