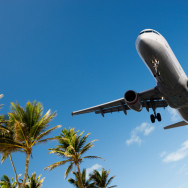 Florida Aviation Academy is a FAA approved Part 141 flight school offering the aspiring career pilot the opportunity to train and eventually to teach at our school. In effect your career has already started when you walk through the door.  All of our graduates that went on to work for our school are now working for airlines all over the world.  Our credentials are proven and our results have given us a legacy to be proud of.
The Aviation industry is about to go through an incredible upsurge in demand.  Over the last 11 years it has been stagnant. The salaries were reflective of the over capacity and the waning economy. The lack of credit access by the traditional lenders for flight training has prevented the pilots that are needed today to be trained. The Aviators from the Korean and Vietnamese conflicts are retiring en masse.  Five years ago the retirement age went from 60 to 65 which means that  all those pilots who were about to retire did not at that time.  They will now have to retire and that, with  the normal attrition rates will increase demand dramatically.
As an aviation insider I can tell you that already the demand is increasing.  Pilot are leaving companies now to go somewhere with better compensation packages.  This hasn't happened in years.  The pilots that are trained in the next 10 years will set themselves up for great careers with great companies. The Aviator today is a highly trained, highly skilled pilot flying state-of- the art aircraft.  The time is now.
Start your career now.