Florida Aviation Academy, Inc.
1401 Northeast Tenth Street; Pompano Beach, FL 33060
Telephone: 954/788-3887 Fax: 954/788-3889
Skype: Florida.Aviation.Academy
E-mail:

LearnToFly@FLAviationAcademy.com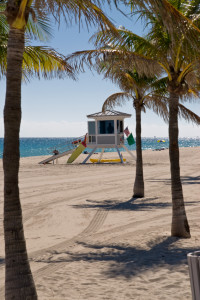 Florida Aviation Academy is located in the Greater Fort Lauderdale Florida area where warmth and relaxation await students on their free days from flight training.  The Fort Lauderdale area offers a casual world filled with water sports activities, beautiful white sand beaches, alfresco dining, shopping, culture and arts, and much more.
With an average of more than 322 sunny days a year, Florida Aviation Academy and its commercial flight students are able to complete their programs on time and within budget.  Sunny days convert to flying days!  With the combination of night flying and instrument flying, the weather in South Florida is tailor made for flight training.
Greater Fort Lauderdale is a place of vivid contrasts, where modest beach hotels vie with elegant seaside resorts and luxurious tropical homes .
What to do with your carefree days in the sun-drenched paradise?
You might watch a Seminole Indian wrestles an alligator into submission at the nearby Seminole Reservation, or immerse yourself in the enormous Swimming Hall of Fame olympic swimming complex frequented by local young Olympians-to-be.
You may want to think about  chartering a deep-sea fishing boat, para-sailing, or windsurfing.  Perhaps walk or jog on the Boardwalk, or maybe just hop a water taxi and see where you end up.  Bicycle trails and lush parks attract many active participants, as well.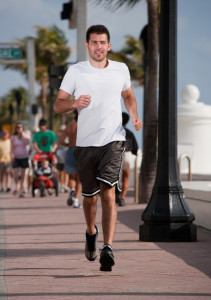 Go for a casual chic dining experience…no jackets or ties required. With more than 4,000 restaurants ranging from intimate cafes to al fresco waterfront dining spots to quaint bistros, ethnic eateries and world-renowned steakhouses, you'll find South Florida  treats—seafood straight from the sea and field-fresh fruits and vegetables.  South Florida also offers cultural events, theater and concerts to vie with any major city in the United States, in addition to art museums and galleries.
Whatever your interest, there is something fun and exciting to do in South Florida.