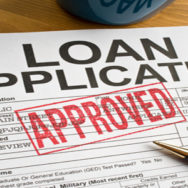 Florida Aviation Academy has partnered with the nation's premier lenders and lending partners to allow you to compare the best interest rates and terms in just seconds!
You just complete one short loan application, and within seconds will have many options from which to choose. This is a FREE service.  There are no application fees, and this application will not impact your credit score.
What makes Florida Aviation Academy's short-form loan application different from applying to a lender directly?
Florida Aviation Academy's short-form loan application is technically integrated into dozens of lending platforms, saving you time. Each lender and lending partner has its own loan products and the idea of a "good" borrower. Instead of getting a result from one lender or lending partner, our short-form loan application dynamically determines which lenders and lending partners are most appropriate for you, and reaches out to them in real-time to get an offer from the lender or lending partner and a specific rate if they pre-approve you. Since most lenders and lending partners actually reject most borrowers, this saves you time and energy by trusting us to do what would be hours or days of research for you, and also ensures you only see the best offers.
There are no application fees for any of the lenders or lending partners on our platform. Some lenders and lending partners may charge an origination fee of 1-6% of the loan that will be deducted from the loan proceeds before they are delivered to you. This fee is factored into the APR you see. There may also be late payment fees or ACH return / check refund fees.  (Please check with the loan provider if you have any specific questions regarding their fees.)
The eligibility requirements vary by lender and lending partner, but we have options for virtually any credit score across all of the lenders and lending partners on our platform; however, you must be a US Citizen or permanent resident, aged 18 or over to qualify for one of our partners' loan products.