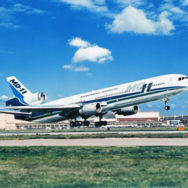 Did you know that we are at the brink of a global pilot shortage? There has never been a better time to start your flight training.
I'm sure you've seen the articles published by Boeing Aircraft Corporation, the Wall Street Journal, and the USA Today (just to name a few). It seems everyone is talking about the unprecedented demand for pilots worldwide and the opportunities that lay ahead for those who are in position to take advantage of them.
Pilots who can accelerate their experience will land the dream jobs first. Over the life time of the individual's flying career this could increase their earnings by hundreds of thousands if not millions of dollars.
How, you ask? As you know, most airlines utilize a seniority based, date of hire system to award such things as aircraft, base, and pilot seat assignments. Those who get hired at the beginning of this shortage will realize faster advancement to the Captain seat and all the perks that come with it. It is not uncommon for Captain's to earn $50,000.00 to $75,000.00 more per year than First Officers. Do the math over a thirty year career and it becomes very obvious why you'll want to get hired as early as possible.
Training with Florida Aviation Academy allows you to accelerate your career and better position yourself to get hired now, at the beginning of the pilot shortage.
As a Captain on the MD-11, I had to make all the right decisions. Having lived my dream career I hope to share how you too can succeed in aviation. Let me caution you that to make it as a career airline pilot will require a lot of hard work and dedication. It will not be easy. However, I can personally assure you that it will be worth it. Let me also provide you this reassurance: "You're not alone!"!
Ultimately the future is yours for the making so allow me to leave you with this thought:
"There are three types of people in the world; those who make things happen; those who watch things happen; those who wonder what would have happened."
If you're the person looking to make things happen, I am personally, together with my team of aviation professionals at Florida Aviation Academy, eager to help your aviation career dreams take flight.
To begin making things happen today contact us and let's get your flight training started.
I look forward to sharing the skies with you.
Captain Jack Fitzgerald