Whether you are seeking a career in corporate aviation or with an airline, Florida Aviation Academy will accentuate the learning process by providing career planning assistance and guidance. Our Advisory Board includes senior airline captains from some of the best known major US carriers. Florida Aviation Academy graduates are employed as first officers and captains for most of the major and regional airlines around the world, such as American Airlines, Delta, United, South West, Continental, FedEx, Lufthansa, Swiss Air, Air Jamaica, Ryan Air, Aer Lingus, Lacsa, Turkish Airlines, Comair, Gulfstream, Mesa, Spirit, Chautauqua, Air India, Kingfisher, Tradewinds and many others. Please see the testimonials from previous graduates.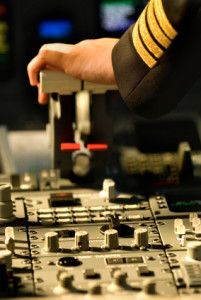 Now is the time to get the necessary training to start a great career!
Airlines globally will need an average 23,300 new pilots a year for the the next 20 years, Boeing predicts.  Most people do not realize that it takes time to get the training qualifications and minimum accepted experience to start working for airlines. Experts agree that the aviation industry will be in great need of pilots around the world in in the next year due to many pilots who took advantage of the increase in the mandatory retirement age (from 60 to 65) four years ago.  Professional pilot aspirants who start their raining right now will be on the starting line looking forward to many years of a fabulous flying career with any of the most prestigious airlines in the world.
All training at Florida Aviation Academy is one on one – one instructor per student.  We are a "boutique" aviation academy.  We train a smaller group of serious, dedicated,  focused and motivated students, who will work hard in order to complete their training in a resaonable time and cost.  We share our passion for aviation with them. After all, if you do not receive excellent training and education, it becomes all waste of time and money, as you would not be succesfull during the the interview process with airlines that are hiring.
Our passion for aviation drives us to work hard for our students and prepare them for careers as professional aviators.  Our boutique style programs have been designed for students from all over the world.
Our staff members are always available to assist you as you embark on the career of your dreams.
Request an application for enrollment now!