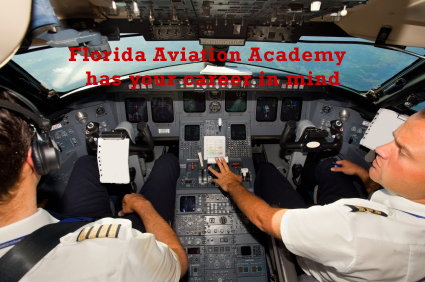 Discover how we connect your flight training to the job you want!
Your goal is a better future as a pilot.  Our goal is to help you get there fast. At Florida Aviation Academy, we don't just offer pilot licenses – we offer career focused flight training with the knowledge and skills you need to go from the school to the right seat.  Here's what sets us apart:
Experienced Instructors who have worked in aviation
Career counseling and partnerships with airlines that offer guaranteed jobs, not just interviews
Advanced, cutting edge full motion flight simulators and advanced aviation training devices
An accelerated training option that takes you from zero hours to the commercial pilot license in as little as 16 weeks
Admissions
Whether you already have some experience or you are starting from zero experience, we can tailor a program for you.  If you already have some hours or ratings from another flight school – you may be eligible to receive credit for your prior experience.
Student Visas
Florida Aviation Academy is authorized under Federal Law to enroll non-immigrant alien students and will issue a form I-20M-N, which will certify an applicant's eligibility, only after student's application for admission and TSA (Transport Security Administration) preliminary approvals have been received and all required documentation is on file.
Discover how we can help you reach your aviation goals.