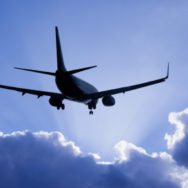 Now is the time for anyone interested in an aviation career to explore the opportunities. Once upon a time there were plenty of pilots, however today there is a growing need that is expected to continue to expand for the next 20 years. Qualified pilots are likely to find plenty of opportunities over the coming years.
Certainly there are all sorts of job titles within the aviation industry. These include jobs for skilled technicians, traffic controllers, and flight attendants. Still, it is the pilots that are in demand. Whether training is obtained thought military experience or though a civilian school such as Florida Aviation Academy, certified pilots are likely to find their skills in high demand.
Lots of people are interested in flying because they view the lifestyle as exciting. This can be accurate, however many are interested due to the stability and the financial rewards. Pilots can and do make a good living. Salaries on the low end are approximately 30 thousand dollars a year, and it is possible to make well into the six figure range.
Jack