Florida Aviation Academy is an FAA approved Part 141 Professional Pilot training school which was founded in 1993, and has been in continuous operation since inception. Our staff of highly trained Instructors includes Professional Commercial Pilots whose combined experience in the aviation industry
offers our students an exceptional opportunity to learn from the masters.  Not only will you find the instruction to be beyond compare, but you'll take advantage of the benefit of career counseling from pilots who have "done it all".
The flight school's Founder, Captain "Jack" Fitzgerald, is a highly accomplished airline pilot with 25 years plus experience in the aviation industry.  He is rated in the MD-11; Boeing B747-200; Boeing B747-400; and the Airbus A300.  Captain Fitzgerald is always willing to offer advice or help to students, and is a leader who has guided hundreds of flight training students to aviation success…many of whom are now First Officers and Captains with major airlines all around the world.
In addition to the Ab Initio Programs such as Zero hours to Commercial Pilot license in 16 weeks, Florida Aviation Academy also offers accelerated individual courses that range from the Private Pilot, Instrument Rating, Multi Engine Rating, Commercial Pilot, Certified Flight Instructor all the way to the "masters" of pilot licenses, the Airline Transport Pilot.
Florida Aviation Academy's accelerated pilot training courses have been especially developed to help students achieve their aviation goals in a shorter period of time, while at the same time becoming proficient and safe pilots.  Our courses have been perfected over the years to be both efficient and cost effective.
FAA approved Part 141 Courses include the Private Pilot, the Instrument Rating and the Commercial Pilot courses. Aspiring pilots may earn their ratings and become Commercial Pilots in as little as 112 days or 16 weeks!  As an FAA approved Part 141 flight training school Florida Aviation Academy may offer Part 141 or Part 61 courses which are customized to meet each individual student's needs and goals in the most cost efficient manner.
Whether flying for career, business or pleasure, our goal is to present you with a well planned program in a structured yet friendly environment, to provide you with the highest quality and safest flight training possible and to provide the highest standards of support and guidance throughout your training.
Isn't it time you made your dream to become a pilot a reality?  Why not start now?
International Students
The regulations of the United States Immigration and Naturalization Service (Now called department of Homeland Security) requires most foreign students to attend aviation flight training programs on M-1 student visas. As an FAA approved Part 141 pilot training school, Florida Aviation Academy is authorized under Federal Law to enroll non-immigrant alien students and will issue a form I-20M-N, which will certify an applicant's eligibility, only after student's application for admission and TSA (Transportation Security Administration) preliminary approvals have been received and all required documentation is on file.
Aircraft
The Cessna 152, Cessna 172, Piper Arrow and Beechcraft Duchess aircraft are utilized for primary and advanced training. All aircraft are outfitted with dual navigation/communication receivers and the Cessna 172's and Duchess are equipped with Garmin 430 GPS navigational equipment. Advanced training such as cockpit resource management, glass cockpits and flight management systems are covered in the Level B King Air C90 Simulator.
In our ongoing effort to provide the safest possible learning environment, we decided to purchase and own the training aircraft we use and employ our own maintenance technicians.
This simple but critically important philosophical approach allows us to ensure that all of our aircraft are strictly maintained in accordance with all regulations and to the highest airworthiness standards. We firmly believe that safety never costs as much as it saves. Our safety record speaks for itself.
Flight Simulator
Florida Aviation Academy is committed to safe training and state of the art technology which is why we invested in the Redbird Flight Simulator FMX, an FAA approved Advanced Aviation Training Device (AATD).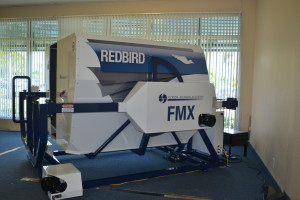 Our simulator is a state of the art, full-motion, feature-rich AATD. It includes amazing wrap-around visuals, a fully enclosed cockpit, scenario-based training and an electric motion platform. It offers a level of realism that is simply unavailable in other training devices you may encounter at other schools.
In addition to these unparalleled features, we also provide a library of reference materials including periodicals and video cassettes to enhance your educational experience.
Student Housing
Florida Aviation Academy offers student accommodations that are within minutes to the facilities and some of South Florida's most popular beaches. These modern accommodations come fully furnished and feature full kitchens, living/dining areas, as well as complete laundry facilities.
Computer Testing
Florida Aviation Academy is an approved LaserGrade Testing Center for Federal Aviation Administration Airman knowledge tests. You can schedule tests either by calling Florida Aviation Academy directly or by calling LaserGrade central registration at (800) 211-2754 or (360) 896-9111 if calling from outside of the USA.